We first put our vegan Christmas section online in 1998. It's grown into quite a large festive recipe collection since then. Pictured above is our favourite cashew nut roast. Listed below are starters, sides, more mains and rather a lot of sweet dishes. Further down the page you'll find book recommendations and gift suggestions.
For news of what's new on the site, including festive recipes, sign up to our occasional email updates:
[mailpoet_form id="4"]
See the most recent festive blog posts here
The Recipes
Starters
Sides
Mains
Sweet Dishes
The UK vegan supermarket GreenBay sell a variety of gourmet vegan products that would be great for Christmas treats such as roasts, chocolate, cheeses (including Camembert), steak and bacon etc.
Cocoa Loco have some gorgeous new organic and fairtrade Christmas chocolate in, see their large vegan range here.
Playmobil do a lovely range of non-edible Advent Calendars, with great scenes to build from traditional Nativity to dragons, unicorns, pirates and Santa's workshop.
Books We Love!
'Vegetarian Christmas' by Rose Elliot. Not exclusively vegan but there is a plethora of vegan delights included and most of the lacto-ovo recipes are easily 'veganisable'. Our favourite Christmas dinner of Chestnut and Red wine pate en croute is one of many included here along with lots of advice on taking the work out of Christmas catering. This book is full of ideas for lots of special touches which can be prepared early and frozen – a firm favourite. Now out of print but the hardcover is available cheaply from both UK and USA Amazons below and has lots of lovely photos throughout 🙂 We love this book so much we even wrote a blog post on it!
Buy UK
The Contented Vegan is a satisfyingly chunky hardback with lots of beautiful full page colour photos that reminded us of when our son was a toddler and used to like to look at recipe books. He would point at each picture and say 'Nums!' Well, there's lots to say 'nums' about in this book… and there's wonderful feast and celebrations recipes!
See our whole review here or go to Amazon UK
'Cooking by the Seasons – simple vegetarian feasts' – a beautiful collection of recipes divided into the four main seasons. Most recipes are either vegan or very easily veganised – there is even a tofu salad especially for vegan goddesses! Information is given on the eight major sabbats (summer solstice, Yule etc.) along with suggested menus – suggestions for Yule include mulled wine, winter solstice pumpkin soup, red, white and green lasagna and hazelnut ice cream and many, many ideas for everyday feasts. There is a really good vegan version of macaroni cheese – baked shells with broccoli and tomato. Yum yum yum.
Buy UK
'Letters from Father Christmas' by JRR Tolkien. We've all been enchanted by this lovely book of letters. Tolkien wrote one to his children each year, right down to designing beautiful stamps. The artwork throughout is stunning and the stories amusing, building each year. A lovely book.
Buy UK
…and what about this sweet gift set for veggie kids? Herb the Vegetarian Dragon has always been a great favourite of our kids and now it comes in this 'Peace, Love and vegetable' set with a bendy Herb toy! See more ideas for kids in the Kids Bookstore
Buy UK
From Ruby Roth, there's the great 'Help Yourself Cookbook for Kids: 60 Easy Plant-Based Recipes Kids Can Make to Stay Healthy and Save the Earth.' Colourful and cute, full of interesting facts, collage photo illustrations and cute animal characters.
Recipe and Food Sites
Don't miss GreenBay Vegan Supermarket for gourmet products such as the cheeses above, perfect for the end of a Vegan Christmas meal.
Montezuma's – lots of vegan goodies including a wonderful Advent Calendar.
Low Price Foods and Approved Food sell clearance food and other goods, and lots of festive things in winter. They often have health food brands and vegan specialties. Stock changes daily. Bargains to be had.
Ethical Superstore – stocks some fab food and drink from various green and fairtrade brands.
Frugal Christmas – economical ideas for Christmas – shopping, Vegan Christmas recipes, cards and decorations.
The Modern Housewife Series Vol 1 – blog by three vegan women, did a countdown to Vegan Christmas in 2011, Vegan HoHo. Pictured left is one of their chocolate tree decorations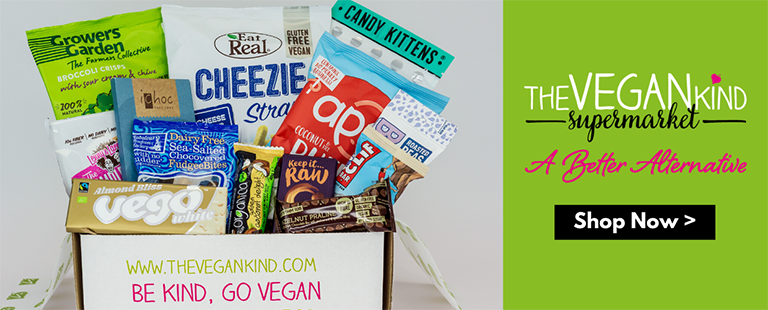 Gift Ideas
Cheaper ways to shop on Amazon include their Certified Refurbished section and their Outlet for overstocks and marked down items.
Everything5Pounds sell unsold stock from top High st. brands, all detagged, and all £5. Some bargains to be had across clothing, footwear and homewares!
Sometimes lighthearted, sometimes provocative, the vegan clothes from Vegan Outfitters are designed to help keep you smiling through meat-heavy family dinners, and maybe even start a discussion or two…
The Works are fantastic for selling sets of books for the price you would normally pay for one, so great if you have lots of kids to buy for (or adults!). The Works also has great deals on stationery and toys.
Plant Faced Clothing – vegan messages on clothing.
eBay is also a source of all sorts of vegan Christmas goodness from vegan boots and clothing to books and bags.
Ethical Superstore – has some great eco, green and fair trade vegan Christmas gifts. Don't miss Divine's Dark Chocolate Coins

Animal Aid – chocolate, wine, clothing, footwear, toiletries, books, cards, mugs, magnets. Online ordering.
VIVA! (Vegetarians and Vegans Voice for Animals) chocolates, wine, toys, books, mugs, badges, clothing, cards. Online ordering.
Green People – wonderful vegan toiletries with no nasty chemicals – gorgeous, we love them.
The greatest single food related item we've ever invested in is The Vitamix. If you're looking for a lavish, health-enhancing gift for a vegan (or anyone) this is it. Available from Amazon.co.uk and Amazon.com, ours is still blasting away 8 years on, pureeing food up into the smoothest smoothies and soups and sauces. See our blender page for more info and recipes.
And don't forget our own: Bookstore and The Kid's Bookstore
Have a great Vegan Christmas or Yule!
Lucy's books are available on Amazon UK and Amazon worldwide, also Waterstones or see Author website for more details.