These are our favourite vegan sauces, sandwiches and sides. Enjoy!
Apple and Ginger Chutney
Based on a recipe from The Cranks Recipe Book, we have tweaked it a bit to our liking 🙂
Ingredients:
750 ml. cider vinegar
675g. molasses cane sugar (or any very dark sugar)
3 bay leaves (make little tears in them)
1 kg. cooking apples, peeled and chopped
100g of fresh root ginger, peeled and finely chopped
6 cloves of garlic, finely chopped or crushed
a little seasalt
Slowly dissolve the sugar in the vinegar in a large pan. Add the bay leaves. Prepare the apples, garlic and ginger and add these also with the salt. Bring to the boil, then turn down to a simmer for 2-3 hours until the excess liquid is gone. Cool and jar.
Gorgeous in a vegan cheeze and pickle sarny!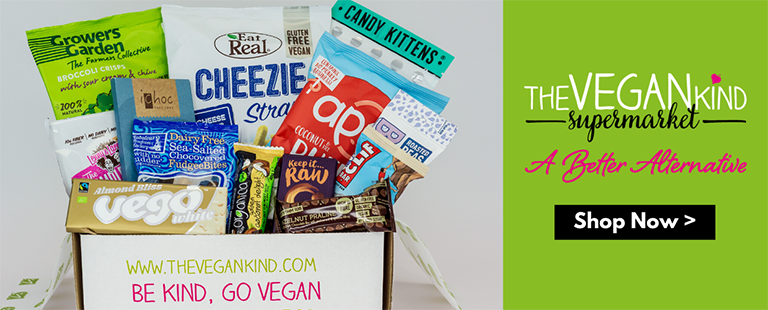 Homemade Ketchup
Invented on a day when we lit the barbeque and realised we had no ketchup! Turned out far nicer than shop bought – very real flavours.
Ingredients:
3 tomatoes, roughly chopped
1 small onion also roughly chopped
1 clove of garlic
2 teaspoons of sugar
2 heaped tablespoons of tomato puree
3 tablespoons of vinegar (apple cider best)
a little salt to taste
herbs make a very nice addition – to the pictured one we added a small bunch of fresh dill
Now it's very complicated so pay attention! Whizz it all up in the blender 🙂

Toasted Sandwiches
Ingredients:
slices of bread
vegan margarine
other ingredients as suggested below:
All these sandwiches are fine untoasted too of course. If you have a sandwich toaster
or special fitting for a toaster it will be quicker – this is the grill version!
Basic cheese and tomato toastie: Toast your bread on both sides then spread marg. on the insides, cover with thinly sliced cheezly and place under the grill until softened (half a minute or so under a hot grill) – add sliced tomatoes and repeat the grilling until nice and hot – quickly sandwich together and cut into halves or quarters.
Other fillings – all made in the same way:
cheese and onion
mushrooms in a light coating of olive oil with garlic
peanut butter and banana
the snickers – peanut butter and chocolate chips!
hummus and avocado – actually better not toasted with mayo
sliced smoked tofu with mayo and lettuce
braised tofu chopped small in mayo with chopped spring onions
tomato and basil
cheatin turkey or other analogue with garlic mayo
sliced olives with hummus
marmite or vegemite with beansprouts
salad with wholegrain mustard
roasted red peppers with avocado
vegan sausages with ketchup, mustard and fried onions – nice untoasted in finger rolls
anything goes really – use your imagination 😉
Pesto
The greatest of the vegan sauces!
Ingredients (makes equivalent of a small jar):
half a cup of olive oil
a small bunch of freshly picked basil
3 cloves of garlic
half a cup of almonds, soaked (will work if not soaked too)
half a cup of brazil nuts, soaked
Place the oil, garlic and basil in a blender and blend until basil is all chopped up but not smooth – add the nuts and blend until desired consistency. We like it not too smooth, still with some nutty texture. Gorgeous mixed into spelt pasta or as a spread in toasted sandwiches.
Also see the wild garlic pesto recipe over on frugal

Basic Tomato Sauce for pasta
Ingredients:
A little olive oil
1 onion, finely chopped
2 – 3 cloves of garlic, crushed
1 can (approx. 400g) tomatoes, chopped
2 Tablespoons of tomato puree
1 or 2 Tablespoons of oregano or mixed herbs
1 cup of veg. stock or water (or even wine, if you like, for a richer sauce)
Fry the onion and garlic in the oil for a few minutes until softened. Add the tomatoes, puree, stock or water and herbs and simmer gently for about 15 minutes.
That is the basic sauce – you can add anything you like to it. Any vegetables chopped and added with the tomatoes etc. Soya mince for a more traditional bolognese type sauce. Beans, sweetcorn, peas.
A sweet and sour sauce is easy to make also – add a can of pineapple pieces in pineapple juice and leave out the herbs. A little vinegar is added too. This is great with beans and vegan sausages chopped up.
Hot Chocolate Sauce for Ice Cream
Perfect placed in a bowl with a scoop of vegan vanilla ice cream.
Ingredients:
1 cup (approx) of soya milk
about 50g of plain chocolate
2 teaspoons of corn flour
a teaspoon of sugar
Slowly warm the soya milk in a pan. Add the chocolate and keep mixing until melted together. Remove from heat. In a cup or small bowl blend the cornflour with a little soya milk and the sugar. Slowly pour this into the chocolate mixture, stirring all the time until thick.
---
If you liked these vegan sauces, also see: