These are our favourite vegan salads.
Red Cabbage and Onion Salad
This is like a healthy version of a Chinese takeaway.
Ingredients:
1 small red cabbage, finely chopped
1 onion, finely chopped
soya sauce to taste (at least 2 tablespoons)
a good handful of sunflower seeds
Basically, mix all these ingredients together and enjoy – improves if let sit for a while too.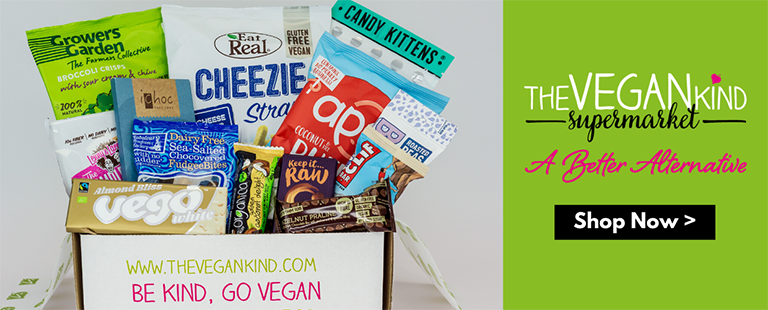 Green Summer Leaf Salad
Versatile – using whatever leaves are available to you at the time – you might be surprised by how many leaves are edible. Lovely as a detoxing lunch on it's own or a more filling meal with a baked potato.
Ingredients:
half an iceberg lettuce, quite finely chopped
a couple of handfuls of mixed green leaves from the garden (or supermarket!) such as rocket, lambs lettuce, dandelion (young leaves are best), nasturtium (flowers are edible too for a touch of colour!), lovage, parsley…
it's lovely just like that but if you want to liven it up a bit add a finely sliced red onion and/or some nice oil (flax, olive, hemp or a mix like Udo's). For some more filling ingredients seeds such as pumpkin, sunflower and pine nuts are good.
Tear or chop the leaves and mix through the lettuce. Add oil, onions or seeds if using and mix well.

Cooling Cucumber, Mint and Yoghurt salad
A lovely accompaniment to spicy hot dishes such as curry and chilli.
Ingredients:
1 whole cucumber
a handful of fresh mint or three teaspoons of dried
1 cup of live, plain soya yoghurt such as Yofu or Sojusun
Cut the cucumber into 2cm/1 inch size cubes and mix in the mint and yoghurt. If using dried mint it is a good idea to mix it into the yoghurt at least half an hour beforehand to reconstitute it.
Salad Lucoise
A vegan version of an old favourite, replacing tuna with braised tofu and eggs with olives.
Ingredients:
1 tin of braised tofu (Marigold is good)
2 cups of cooked and cooled runner beans or long green beans
5 or 6 tomatoes
2 or 3 cups of boiled and cooled new potatoes
a good handful of black olives, pitted
2 tablespoons of walnut oil
2 tablespoons of balsamic vinegar
Cut everything into fairly large chunks or sections, place in a bowl and mix. Mix the oil and vinegar together and drizzle over…mmm…

Sweetcorn and pepper salad
Strangely reminiscent of cottage cheese!
Ingredients:
1 tin of sweetcorn
one finely diced red pepper
1 cup of live, plain soya yoghurt such as Yofu or Sojusun
Mix together – lovely on a baked potato.
Wholegrain Rice Salad
Ingredients:
3 cups of cooked wholegrain (brown) rice
2 sticks of celery, diced
1 apple, chopped small
half a cup of cashew nuts
7 or 8 mushrooms, sliced
a handful of parsley, chopped
2 tablespoons cold pressed linseed/flax oil
2 tablespoons cider vinegar
dash of soy sauce
Place all the ingredients in a large bowl and mix until well combined!
Crunchy Green Salad
Ingredients:
Half an iceberg lettuce, chopped
2 good handfuls of fresh small spinach leaves
3 or 4 spring onions, finely chopped
a quarter cucumber, diced
1 green pepper cut into small strips
2 tablespoons of olive oil
2 tablespoons cider vinegar
half a teaspoon of garlic salt
Combine all the fresh ingredients in a large bowl. In a cup or small bowl mix the oil, vinegar and garlic salt together until well blended, then stir into your salad.
New Potato Salad
Ingredients:
4 cups of cooked and cooled new potatoes (cut into chunks if large)
half a cup of vegan mayo
bunch of chives, chopped small
Combine all ingredients in a large bowl until the potatoes are well covered with the mayo and chives.
Creamy Sweetcorn Salad
Ingredients:
1 tin of sweetcorn
1 red pepper, diced
2 spring onions, finely chopped
1 avocado, chopped small
2 tablespoons vegan mayo
1 teaspoon wholegrain mustard
This makes a good filling for vol-au-vents (little puff pastry cases) and a great topping for baked potatoes. Mix the mayo and mustard together and then combine with the other ingredients.
Mega Salad!
Ingredients are entirely adjustable – any or all of the following in whatever quantity you like!
Chopped lettuce
Sliced mushrooms
Halved olives (no pits!)
Chopped tomatoes
Some chopped cucumber
Chopped apple
Grated carrot
Grated red or white cabbage
Rocket leaves
Walnuts
Beetroot cut onto chunks
Avocados chopped
Sunflower or pumpkin seeds
Cress
Sprouted grains
Mix it all together with dressing of your choice – hemp seed oil and lemon juice goes well.
If you liked these vegan salads, also see:
Orange, pomegranate and kale salad