These are our favourite vegan mains. Enjoy!
Sausage and Mushroom Pie
Inspired by a pie Cat made for us while we were staying with her, this fantastic vegan main has now featured on Come Dine with Me!
Ingredients:
500g block of vegan frozen puff pastry, defrosted (in the UK JusRol is vegan)
couple of tablespoons of olive oil
1 pack of Linda McCartney sausages (or any other vegan ones)
1 leek, chopped
10 large flat mushrooms
a good handful of cashew nuts
1 tin of red kidney beans
a couple of tablespoons of soy sauce
slosh of cider or wine
a couple of bay leaves
Heat the oven to 200C/400F and cook the sausages in there while preparing the rest of the filling. Heat the oil and cook the leek for a few minutes until softened with the bay leaves. Roughly chop and add the mushrooms and cook for a further few minutes. Add the nuts, beans, soy sauce, cider/wine and cook for a short while until well combined. Chop the sausages into large chunks and place them in a large pie dish with the rest of the mixture (you may want to remove the bay leaves at this point – I forgot). Roll out the pastry and stick it on top. Bake in the oven for 20-30 minutes until the pastry is well risen and golden brown.
Rather Red Curry
Ingredients:
a tablespoon of coconut butter (or light oil such as sunflower)
2 medium red onions, chopped
3 cloves of garlic, finely chopped
2 teaspoons of medium curry powder (we recommend Suma ones)
2 red pointed peppers, roughly chopped
4 sticks of celery, diced
1 courgette, cut into large chunks
1 head of brocolli, cut into small florets
2 tins of chopped tomatoes
a tablespoon of tomato puree
dash of white wine (optional)
1 vegan stock cube (we used kallo organic vegetable)
seasalt to taste
A nice accompaniment as well as rice, is a chopped cucumber with two tablespoons of plain soya yoghurt, a tablespoon of hemp oil and dash of cider vinegar stirred in (we only had the sauce from this left before we remembered to take a pic, above…)
Melt the coconut butter (or heat oil) and cook the onion and garlic for a few moments. Add the curry powder and stir well while adding all other veg. In go your tomatoes and puree, dash wine if using and stock. Stir well, bring up to boil and turn down to simmer until vegetables are tender. Season with salt as required.

Pizza
This pizza is so tasty that you will not miss the cheese!
Ingredients:
for the base:
500g./1 lb./3 cups plain flour, white or wholemeal
1 packet of easy blend dried yeast
200 ml./1 cup of warm water but keep adding until you get a good dough
topping:
1 tin chopped tomatoes (approx. 400g/14oz.)
2 tablespoons dried mixed herbs
2 tablespoons olive or sunflower oil
salt and pepper to taste
1 small tin of mushrooms or/and sweetcorn (optional)
sesame seeds for sprinkling on top
Mix the flour with the yeast and add the water gradually. Mix well (with your hands is best) and then knead for a couple of minutes until the dough is fairly smooth. Place on a large greased baking tray and flatten into desired shape (ie. – circle). Leave in a warm place while you prepare the topping: Mix together the tomatoes, herbs, oil and seasoning in a bowl and then spread over the pizza base. If using the mushrooms/sweetcorn – coat them in a little olive oil and arrange on the top of the pizza. Sprinkle with sesame seeds and bake at 200 C/400 F for 15 to 20 minutes until ready.
Variations – obviously you can add whatever toppings you like to the basic tomato mixture – olives, vegan 'cheeses', pineapple chunks, vegan meat substitutes etc. You can also vary the herbs used, add garlic and onion or add herbs or seeds to the base. If you want a softer base you can leave the dough to rise for half an hour before adding the toppings but we find it great without doing that.

Balmoral Pie by Catriona
So called for no other reason than that is what I was told it was called. I have veganised it from an old school dinner I used to have!
Ingredients (entirely versatile in quantity!):
tins of baked beans
vegan sausages
mashed potatoes (mashed with soya milk and soya marg)
Cheezly or other vegan cheese (optional)
Heat beans. Grill or fry sausages and chop into large chunks. Mix with heated beans. Put in casserole dish and top with mashed potatoes and then cheezly (or mix cheezly in with potatoes when mashing). Place under grill until all hot and bubbly and going brown.
Vegetable Plait by Carol
Ingredients:
a pre-rolled Puff Pastry rectangle ( I used Jus Rol, thawed)
1 Courgette, diced
an onion, diced
1 or 2 cloves of garlic, sliced or minced
1 Red Pepper
a Yellow Pepper
1 vegetable Stock Cube (I use oxo)
Splash of water
Olive Oil
Sprinkle of mixed herbs
Fry all the vegetables in olive oil until soft, you can use any of your favorites, crumble the stock cube and a splash of water to make a saucy kind of coating for the vegetables. Cool Slightly. Place in the middle of the puff pastry rectangle, and make diagonal slits on each side of the pastry, then fold over the vegetables , like a plait and brush with milk. Press down the top and bottom of the pastry. Bake in the oven approx Gas mark 7 until cooked and brown. Serve with salad, cous cous and new potatoes with mint!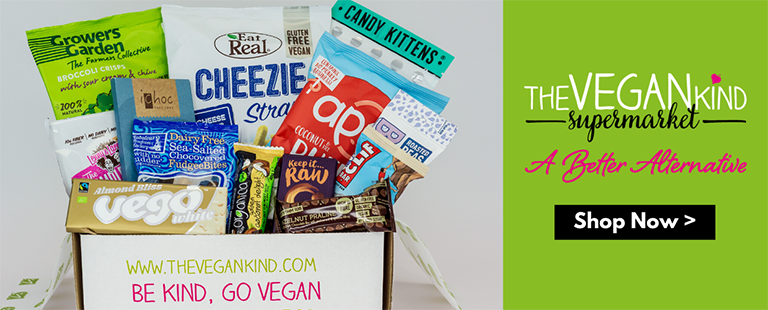 Lentil Pie
Ingredients:
about 300g red lentils
1 leek, chopped or cut into round slices
1 large carrot, chopped
3 sticks of celery, chopped
water to cook, enough to well cover the lentils
seasalt and fresh ground black pepper to taste
mashed potatoes to top (boiled and mashed up with soya milk, vegan margarine and a little salt – nice with lots of finely chopped parsley through it)
Place the lentils in a saucepan, well covered with water and bring to the boil and then turn down to a simmer. While it is simmering you can prepare the mashed potatoes. Add the vegetables and seasoning to the lentils and cook until tender. Place in large pie or lasange dish and top with the potatoes. Place under the grill until the potatoes are browned. Alternatively you can prepare this in advance and heat the whole thing up in the oven when required.
Tofu, Brocolli and Cashew Stir Fry
The ginger and chilli make this a really tasty dish – nice served with rice and salad.
Ingredients:
2 tablespoons of sunflower oil
1 large onion, finely chopped
3 cloves of garlic, crushed
1 small red chilli, very finely chopped
a (roughly!) thumb sized piece of ginger, very finely chopped
1 block of smoked tofu
about half a head of brocolli, chopped into little florets
1 small bag of cashew nuts (usually around 100g)
about 4 tablespoons of soy sauce
2 tablespoons of toasted sesame oil
Fry the onion, garlic, chilli, and ginger in the oil for a few minutes then add the tofu, brocolli, nuts and soy sauce and cook for a further few minutes. The tofu should be firming but you don't want the brocolli to be over cooked – at the end of cooking you stir in the sesame oil.

Vegetable Fritters
Ingredients:
1 cup of gram (chick pea) flour
1 cup of water
a little salt
a teaspoon of chopped coriander
sunflower oil for shallow frying
2 cups of vegetables of your choice broken or chopped into desired size – for example brocolli or cauliflour florets, celery chunks, onion rings etc.
Beat the flour and water together with the salt and coriander until a smooth batter is formed. Heat the oil in a large frying pan. Dip the vegetables in the batter and then fry for about 5 minutes turning once. Nice served with oven chips or rice and a big green salad and vegan mayo.
Potato Layer Thing
The name has stuck over the years of making this! A very simple, economical, filling meal. These quantities feed a family of four.
Ingredients:
6 or 7 medium sized potatoes
1 large can of baked beans in tomato sauce (approx 800g)
1 large onion, thinly sliced
2 or 3 sliced tomatoes
1 tablespoon of margarine for dotting over the top
1 tablespoon of sesame seeds for sprinkling on the top
other optional layers:
1 or 2 cups of left-over rice mixed with some soya milk and herbs
sliced mushrooms mixed with a little veg. oil and 2 cloves of crushed garlic
1 can of sweetcorn
1 can of spinach
Part-boil the potatoes for 5 or 6 minutes until starting to soften. Thinly slice them. In a large casserole or lasagne dish place a layer of potatoes then a layer of beans, then onion and repeat until all used up. That is the basic dish but you can add any other layers you like, such as the garlic mushrooms, sweetcorn, spinach or rice ones above, making the last layer potatoes. Spread the sliced tomatoes over the top, dot with the marg. and sprinkle on the sesame seeds. Bake for about an hour or until the potatoes are soft at 190C/380F.
Bradies
A traditional pastry from the North East of Scotland – they're a bit like flat meat and potato pies – we have replaced the original beef mince with frozen vege-mince! Nice with chips (french fries) and beans. This recipe makes 4 large bradies.
Ingredients:
Approx 400g/15oz of frozen vegan puff pastry, defrosted
a little sunflower oil
1 large onion, chopped
1 large potato, cut into small cubes
about 1 and a half cups of frozen vege-mince (dried soya mince would do fine if re-hydrated first in water or stock)
1 tablespoon of soy sauce
Prepare the pastry by rolling out (to about 5mm thick) and cutting into 4 rectangles. In a pan fry the onion, potato and mince together for a few minutes and then add the soy sauce and mix well. Place the filling on one half of the pastry rectangles and then fold over and seal the edges by folding them over all the way round with a little water. Place on a baking tray and bake at 200C/400F for 20-30 minutes or until pastry is cooked.

Mince and Dumplings
A traditional Scottish meal – often served with skirlie (recipe on yule page), greens and mashed potatoes.
Ingredients for mince:
a little sunflower oil
1 onion, chopped
2 or 3 carrots, diced
Approx 2 cups of frozen vegemince or re-hydrated dried soya mince
About 1 cup of water or stock
Dash of soy sauce
1 fresh bayleaf or half a teaspoon of dried bayleaf
salt and pepper to taste
For the dumplings:
100g/4oz self raising flour
50g./2oz hard vegan margarine or vegetable suet, broken into small pieces
1 teaspoon of dried herbs (optional)
a little salt
water to mix to a dough (about a quarter cup)
Fry the onion and carrot in the oil for a few minutes. Add the mince, water, seasoning and soy sauce. Make small tears in the bay leaf and place in the pan with the other ingredients (alternatively add dried bay). Bring to the boil and turn down to simmer. For the dumplings: rub the fat into the flour, add herbs if using and salt. Gradually add water and mix until you have a workable dough.
Form into about 10 small balls and place in the simmering pan of mince for about 20 minutes until cooked. If the pan of mince is quite shallow you may need to turn the dumplings halfway through cooking. If you used a fresh bayleaf you should remove it before serving (though I have sometimes forgotten and had no complaints!!).
Sweet Potatoes in a Coconut and Peanut Sauce
Ingredients:
1 onion, finely chopped
2 cloves of garlic, crushed
a little sunflower oil
1 teaspoon of curry powder
2 tablespoons of peanut butter
1 tin of coconut milk
5 or 6 medium sized sweet potatoes, cut into bite size chunks
seasalt to taste
Fry the onion and garlic in the oil for a few minutes. Add the curry spices and stir well. Add the peanut butter, stirring over a medium heat until in begins to melt and then pour in your coconut milk and stir until well blended. Put the sweet potatoes and salt in the pan and bring to the boil and then turn down to simmer until they are softened (10 minutes +). Nice with rice and salad.
Singapore Vegan Noodles
Ingredients:
Dried rice noodles (200g pack for a family of 4)
2 tablespoons of sunflower oil
3 cloves of garlic, crushed
1 onion cut into inch/2cm long thin strips
a teaspoon of chilli powder
1 red pepper cut into same strips
1 yellow pepper cut in the same way
a courgette/zucchini cut into strips
smoked tofu, cut into similar sized pieces
2 tablespoons of soy sauce
2 tablespoons of sesame oil
Cook the rice noodles according to the instructions on the packet – often this is just pouring boiling water over them and leaving them for a while. Cook the onions and garlic in the sunflower oil for a few minutes and then add the chilli and stir in well. Add your vegetables and soy sauce and cook for a few moments until slightly softened and then add the tofu and stir fry for another 10 minutes or so before adding the rice noodles and combining well (you may want to cut them up if they are very long). At the last minute sprinkle the sesame oil over the dish and serve at once. This goes very well with a fresh salad of Chinese cabbage and herbs.
Catriona's Vegan Burger
Ingredients:
600g/21 oz. firm tofu
1 clove of garlic, crushed
quarter cup of barbeque sauce (or favourite marinade)
2 tablespoons of Indonesian sweet soy sauce
Cut the tofu into twelve pieces about the thickness and size of a burger. Place the tofu, garlic and sauces in a dish and marinate over night or for two days. Either fry, barbecue or bake (at 200C/400F) until browned. Serve in a bun with fried onions, egg-free mayonnaise, salad and sauces or mustard.
Lynn's Cornish Pasty
I should point out that if it was a vegan version of a 'traditional' Cornish pasty it would not have carrot in it – but I think it's tastier with it in there.
Ingredients:
To make 4 medium to large pasties:
for the pastry:
10 oz/275g/2 cups plain flour (I use a mixture of 3 oz white & 7 oz wholewheat/wholemeal)
5 oz/130g/ 3/4 cup hard margarine (I grate it – it's easier to rub in!)
pinch salt
water to mix
for the filling:
a tablespoon oil or margarine
1 onion, roughly chopped
1 small Swede chopped (about 1/2inch dice)
4 medium/large carrots chopped as above
1 medium/large potato chopped as above
1 tsp yeast extract
black pepper to taste
Pastry: Mix flours and salt together. Rub in grated marg until the mixture looks like fine breadcrumbs. Add cold water a tablespoon at a time until the mixture holds together and a firm dough is formed. Knead lightly. Put in fridge
Filling: Melt the margarine or heat the oil in a large saucepan. Add the vegetables and stir well. Put lid on saucepan and cook, on a low heat for about 20 minutes, stirring occasionally until vegetables are nearly cooked. Stir in yeast extract and add black pepper, and allow the mixture to cool. Remove pastry from fridge and cut into four equal pieces. Roll out each piece roughly into a circle of about 7 inch (this is very roughly – I never actually measure it!). Place 1/4 of the veg mix along the centre of each circle and wet edges, bring them together above the veg mix and seal and 'crimp'. Brush with soya milk and cook (in a preheated oven!) at 180C/375F on the middle shelf for about 40-45 minutes.
These are good hot or cold, and I sometimes add herbs to the mixture (fresh or dried whatever I have to hand) just for a change! Hope you enjoy them as much as my children have over the years.
Chick Pea Curry
Ingredients:
1 – 2 Tablespoons of olive oil
1 onion, chopped
3 cloves of garlic, finely chopped or crushed
1 apple, peeled and finely chopped
1 green pepper, finely chopped
2 – 3 teaspoons of curry powder
1-2 tins of cooked chick peas (or soak dried ones overnight and cook)
1 can of tomatoes
handful of raisins (optional)
2 tablespoons of desiccated coconut (optional)
some frozen peas
salt
Fry the onion, garlic and apple in the olive oil for a few minutes. Add the curry powder and stir for a minute or two. Add the tomatoes (chop them if needed) and green pepper. If you like really sweet tasting curry, then add the raisins and coconut. Cook for about 15 minutes at simmering level and then add your chick peas and cook for a further 10 minutes. Shortly before the end of cooking time put some frozen peas in, as these will go mushy if overcooked. Add salt to taste. We like this best with white basmati rice, and lots of little toppings.
Ideas for toppings are chopped fresh tomato, cucumber, sliced banana (yes this does work!), sunflower seeds, avocado, in fact anything you fancy!
see also:
Moussaka with Sweet Potato
Chestnut Roast
Chilli!
Mushroom Frittata or Spanish Tortilla
lentil and walnut roast – gluten free
red dragon pie
broccoli and sweetcorn quiche – gluten free
vegan macaroni cheese
aduki bean cottage pie