Here are all our favourite vegan blender recipes.
At the time of writing we have had a white Vita-Mix 5000 for about 7 years. We hummed and hawed about getting a high powered blender for a while – would it really be worth the price? After having other quite expensive blenders burn out quickly, fail to blend up stuff etc. we went for it. It has been used almost every day since. Smoothies are fantastic with this machine – nuts, seeds, anything gets smashed up so finely. Not only is is a delight to drink (forget lumps) but it makes the nutrients more available to the body. Blended soups are also fantastic with it (you can even just stick some raw veggies in this with boiling water and have a soup in minutes!), not to mention pates, hummus, raw chocolate puds… nothing weve tried has stumped it.
In the UK white, black and red Vitamix are available through Amazon. They also have Blendtec models now. Should you live in the USA, Amazon.com stock quite a few, well priced products
We also have the Tribest Personal Blender which is very impressive for a small machine in both strength and durability, and its much smaller price! It's containers are great too.
Smoothies
Well – anything goes here, but weve got into a smoothie for breakfast routine and this is how we do them 🙂 Banana and mango base and then add what you've got to hand.
Ingredients:
1 mango
1 ripe banana
a cupful of pineapple juice (makes it sweet)
any combination of the following: berries such as strawberries, rasps, ripe gooseberries, currants, blueberries… ; kiwis, peeled; superfoods can be added such as a handful of goji berries (try growing your own, it's cheaper!), apricot kernals, spirulina (add too much an nobody will drink it), silver… ; apples, pears, plums, apricots… you get the very mixed picture 😉
water to cover – the more you add the thinner it will be.
Chuck it all in the blender, cover with water and blend until as smooth as you like 🙂 Another less healthy and maybe not for breafast smoothie is banana, cocoa, soya milk with a dash of vanilla.
A real superfood zinger for four (or one greedy!) is a whole box of Grove Organic Orange Juice, handful of raw chocolate nibs, small handful gojis, teaspoon of suma, one avocado, 3 bananas, teaspoon spirulina powder and/or barleygrass powder, tablespoon of flax seeds (no need to pre-grind with the vitamix)… sheer bliss!
A quick gardening tip: when washing up don't pour your smoothie jug rinsings down the sink – the vitamix gets it all so fine, that with plain water added to the residue (obviously don't add detergent at this point!!), it makes amazing plant food. From houseplants to tomatoes and veg – weve seen amazing results. Only use if all ingredients are raw – not if doing things with with soya milk for example as this may go mouldy in the pots/ground.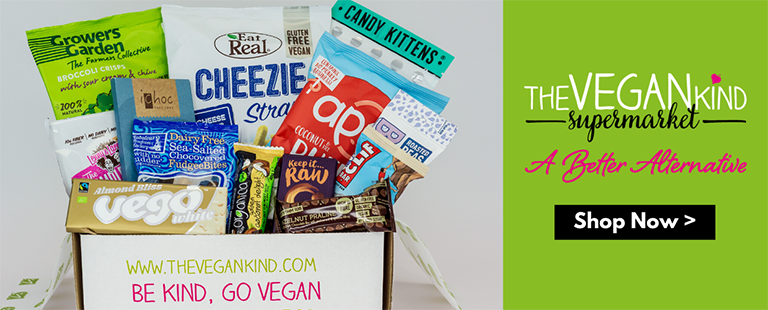 Butterbean, Sage and Lemon Pate
Stolen from an idea by Catriona!
Ingredients:
1 tin (approx. 400g) of butterbeans (large limas)
2 teaspoons of olive oil
15 fresh sage leaves (or a teaspoon of dried)
the juice of 1 lemon
grated rind of half a lemon
Place all ingredients in a food processor and blend until smooth.

Soya Mayo
One of the simplest vegan blender recipes!
Ingredients:
3 cups of soya milk
1 cup of sunflower oil
a little cider vinegar
optional extras – garlic, herbs, chilli, curry powder
Place the soya milk in a liquidiser and start machine – add any of the optional extras ie. Garlic for garlic naise. Slowly add the oil while blending. Once it is all well blended add the vinegar (this will thicken the mixture instantly) and switch off the machine. This makes one very large jar, which will keep in the fridge for a few days – reduce the amounts if you wish.
Butternut Soup
Very simple but also very tasty and nourishing! Nice on its own or with some rice or pasta popped on the top.
Ingredients:
1 tablespoon of sunflower oil
1 onion, chopped
4 cloves of garlic, chopped
1 butternut squash, peeled, deseeded and roughly chopped
2 pints/4 cups/1200ml of water approx
salt and pepper as desired
Fry the onion and garlic in the oil for a few minutes and then add the squash and stir well. Add water and bring to the boil – turn down to simmer and cook until the squash is tender (about 20 minutes). Alternatively, if making in advance you can slow cook by bringing to the boil and then turning off and leaving for at least an hour. Season and liquidise until smooth.

 Peppery Pumpkin Soup
This is a recipe that we almost always have at Halloween – we scrape out as much pumpkin flesh as we can before making the lantern!
Ingredients:
2 onions, chopped
A little vegetable oil or vegan margarine
The flesh of 1 pumpkin
3 to 4 cups of soya milk
seasalt to taste
freshly ground black or mixed pepper to taste (we like lots)
Fry the onion in the oil or margarine for a few minutes until soft then add the pumpkin and salt and cook for a further few minutes. Add the soya milk and bring to the boil – reduce heat and simmer gently until the pumpkin flesh is soft. Place the soup in a liquidiser and blend until smooth and frothy. Add the pepper – we find it a good idea to let everyone add their own.
If you liked these vegan blender recipes also see:
A Blackcurrant Smoothie
Paprika Pumpkin Soup
chocolate nut mylk